Hi, I've had a Peavey Raptor Special for a few years now and haven't played it for too long as I had other commitments, and I broke it.
I've recently looked at the wiring again but cant remember how it solders back in place, I was wondering if anyone could put me right on this, here is a pic of how the underside of the plastic cover looks at the moment.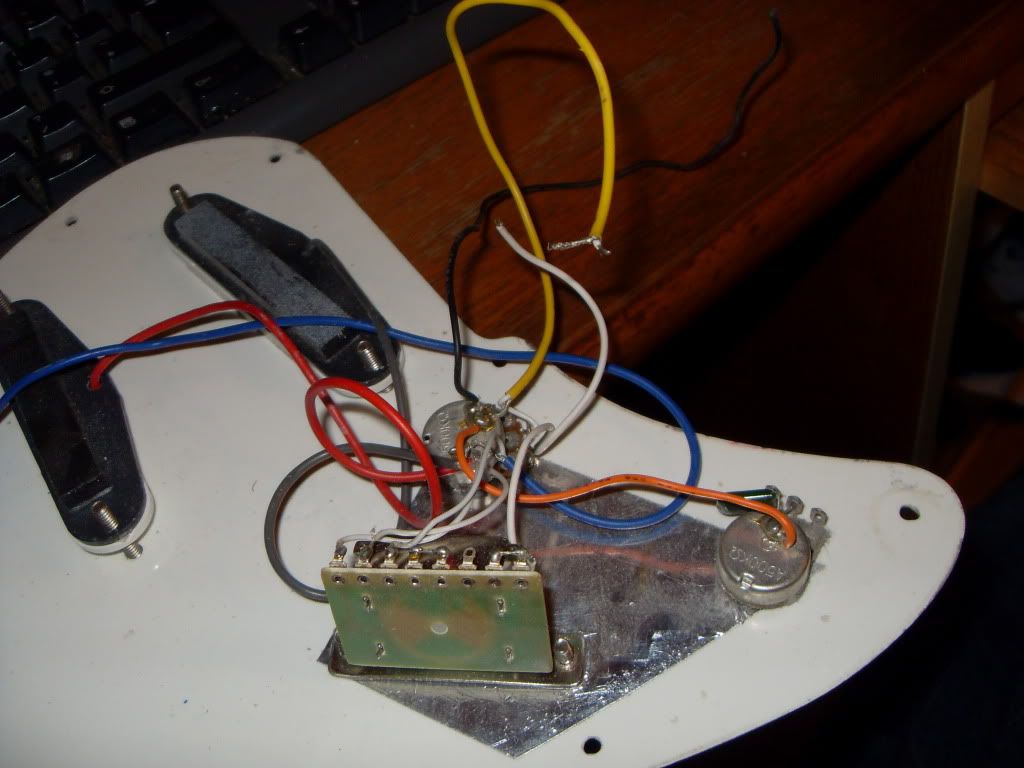 I know the black wire goes between the four springs on the back of the guitar.